Chrimax: flexibility and efficiency at all levels of performance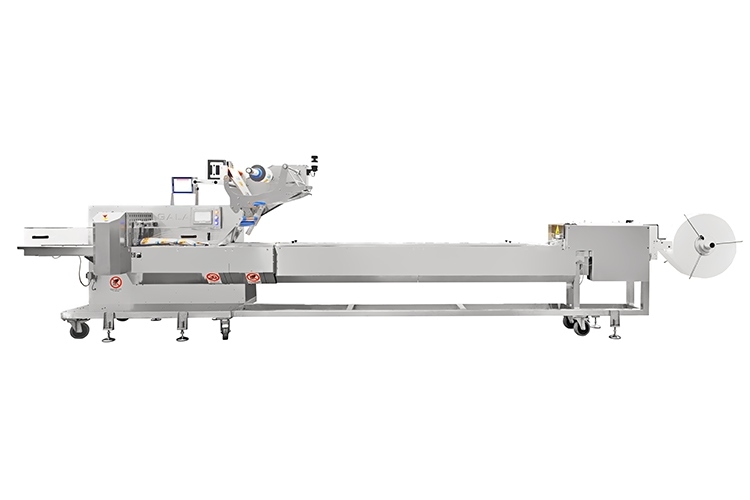 Chrimax manufactures cutting-edge machinery tailored to meet the specific needs of each customer and to ensure maximum production capacity
Established and still located within the Italian region of Lombardy, Chrimax Srl offers a wide range of packaging solutions through its HFFS (Horizontal Form-Fill-Seal) machines for food and non-food products of various sizes, in regular or irregular shapes, and in individual or multi-packs. The company manufactures cutting-edge machinery tailored to meet the specific needs of each customer and to ensure maximum production capacity for the food, technical and pharmaceutical industries, as well as for the packaging of cosmetics.
The machines are made entirely of stainless steel, thus guaranteeing excellent durability and high standards of hygiene. The latest technologies have been incorporated in order to ensure an air-tight seal and prevent the fresh products from being contaminated. Flexibility and efficiency at all levels of performance.
Each model is available in various versions and with a wide range of options. Combined with the exceptional know-how it has gained over years of experience, the custom and modular designs of its machines allows Chrimax to create custom machines at the customers' request, based on the size and shape of their production areas.
The packaging machines and system are designed and manufactured under the supervision of highly experienced professionals, in accordance with the international quality standards, with the help of the best and most up-to-date software for the development of three-dimensional layouts.
Over the years the company has come to be known by its customers as a supplier of high quality, dynamic and extremely reliable finished products.
Chrimax's business activities are based on simple yet extremely important concepts:
Technological innovation and research to produce extremely high quality packaging lines designed to meet even the most demanding requirements.
Staff training to guarantee excellent pre- and post-sales services.
Qualified technical service.
In-house mechanical structural work and turning workshops for the production and assembly of machinery, accessories, and optional spare parts.
Accessories and spare parts warehouse with parts replacements within 48 hours.
High product reliability.
Excellent flexibility and ability to adapt to any problems that may arise.
For Chrimax, maintaining a dialogue with its customers is extremely important. This dialogue and interaction result in excellent opportunities to come up with new solutions, and are helpful for improving our technical support and maintenance services.