Bypass Belt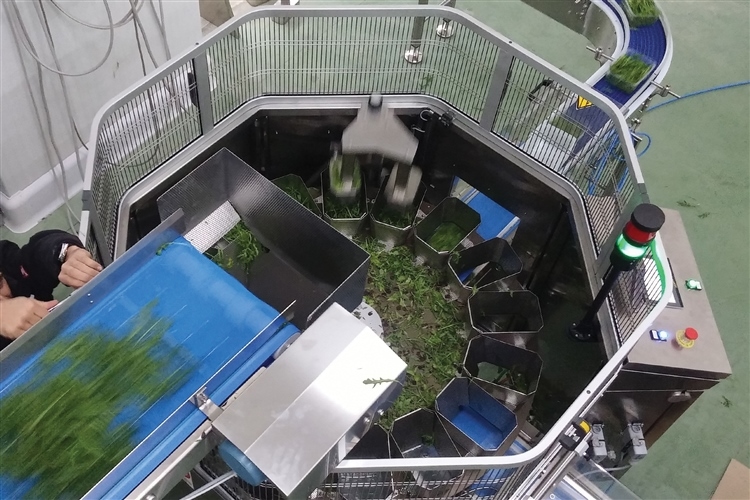 The most effective way to connect or divert products from one packaging system to another!
The bypass belt allows the product to be diverted to various types of packaging lines. For example, it allows the product to be transferred from a sorting machine to a loading belt, or else from a multi-head dosing machine to a vertical packaging machine or a rotary tray-filling machine. It's made entirely from stainless steel, and its dimensions can vary depending on the requirements.
The product is deposited on the belt automatically, and the structure features lateral rails to keep the product on the belt itself as it is carried to its destination.
The belt can be equipped with cleats, is made from food grade material, and is designed to prevent dirt and/or product residue accumulations.
The machine is manufactured in compliance with the current CE standards, the Machinery Directive, and the regulations for use in food handling environments.
Optionals
Structure in AISI 316 stainless steel
Electrical panel
Wheel support frame
Technical data sheet
Stainless steel structure
Modular belt in PP / PE / MONOFILAMENT POLYESTER (MESH)
Stainless steel supports and guides
0.37kw motor